I ment to post this yesterday but I had some things to take care of at school and then I got called into work early. The other day I went to the beach with a group of friends from my acting class and I took a few

Paris In My Pocket

pictures while we were there. I will be uploading another Paris shoot soon.

XO That One Girl

This year has been a year of reflection for me. Spiritually, emotionally, and personally. I have been thinking a lot about my faith and what it means to me and what church I want to make my own. For me this has been harder than I originally thought it would be. Thankfully I have an amazing best friend that I have been able to talk this threw with and has been on hand to answer any questions I have stupid or not. Although I know I can annoy the crap out of him with some of the questions I have *Even though he wont admit it haha*. I'm glad to have him on this path with me.

Emotionally I have been trying to get better control over my anxiety. This is another thing I have been leaning on my faith for as well as my best friend *Who I know I put a lot on and I owe a lot to. I have told him time and time again how grateful I am to have him in my life, and no I am not using him in any way for those haters out there*. I have also been attending consoling sessions threw my college. I know that it is very hard to get rid of anxiety permanently. For me I just want to find a way to face it and control it for now. Then maybe sometime down the road get rid of it permanently.

Personally I have just been reflecting on the path I am on right now in life. My college degree, where I live, and what my future may hold. I've been thinking a lot about if I am ready to find a guy and settle down with a family or not. Where I would like to move to. I know personally I need a second job, and that I need to learn how to properly balance my personal life around my school life.

The year isn't even half over yet and I'm not rushing anything or putting a deadline on any of this. What will happen will happen when it happens and whenever that is I will be ready for it.

*10 points to anyone who gets the Christina Aguilera reference in all of this*.

XO That One Girl



Hey guys! I know it has been too long sense I have written a blog post. I threw myself into my school work. However Spring break is right around the corner and I plan on posting a lot during my time off so don't worry the page isn't going anywhere. Speaking of school by now everyone knows that I have been taking an Intro to Play Writing class. The class has been a complete blast. I have so many fun memories I will be taking away from this quarter. One of the requirements of the class is to write a 10 minute play, cast it direct it and then present it to the public. I am super excited to tell you all that tonight I will be presenting my 10 minute play "The Circle" like I said I am super excited but I am also a little nervous.

​ This is my first official original concept play I have written and directed. In the 8th grade a hand full of people in my acting class *myself included* were chosen to write, direct, and star in our own play instead of having to do book work for the semester. We choice to do a reboot of Romeo and Juliet *how original right?* The story was done a little more modern as we had a skater fall in love with a cheerleader. It was vert relatable haha but it's an fun experience that I will never forget.

"The Circle" Is a story about witchcraft, family legacy's and secrets, with a potential wedding on the side.

It's Joycelyn's wedding day. She is marring the man of her dreams and making history by joining the two most powerful families in the history of castors, But what happens when Thayer lets a secret about the future of the circles slip just hours before their wedding? Is he really plotting something with

Joycelyn's mother

Ruby? Or is Ruby just using Thayer as a pon in her own selfish game of life?
Powered by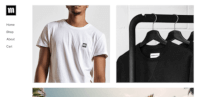 Create your own unique website with customizable templates.